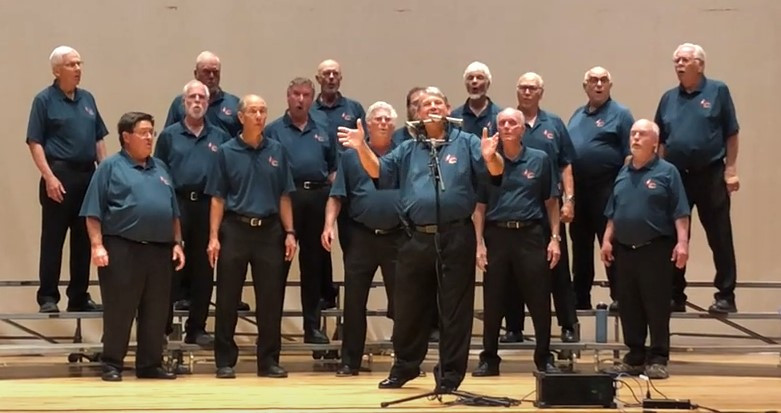 CCC at Estes Park July 2022
July 16th 2022 CCC did a retreat at the YMCA of the Rockies with Tyler Wigginton coaching. Tyler worked us hard, but we feel that we make a better sound as a result. On the Saturday evening we gave a free concert at the Ruesch Auditorium. We presented our Patriotic package, which was very well received by the 100 or so people in the audience. We had a standing ovation at the end, and even a request for an encore!
Our directors were John Coffin and Jerry Hooper.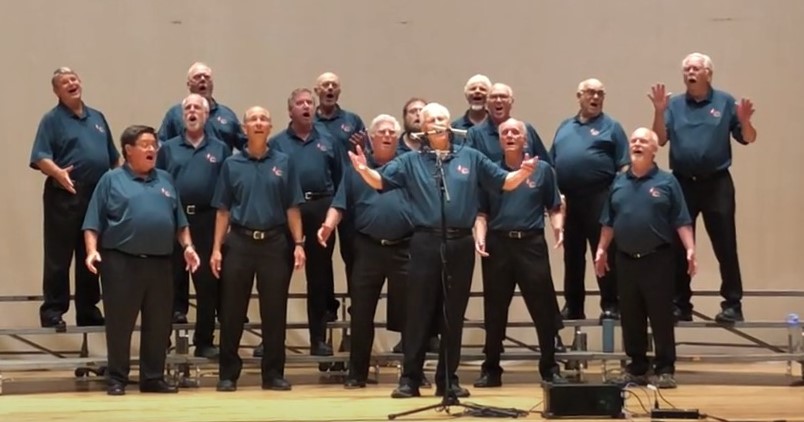 Wives Jenny, Marilyn, Karen and Nancy came onstage to help the audience sing America The Beautiful with us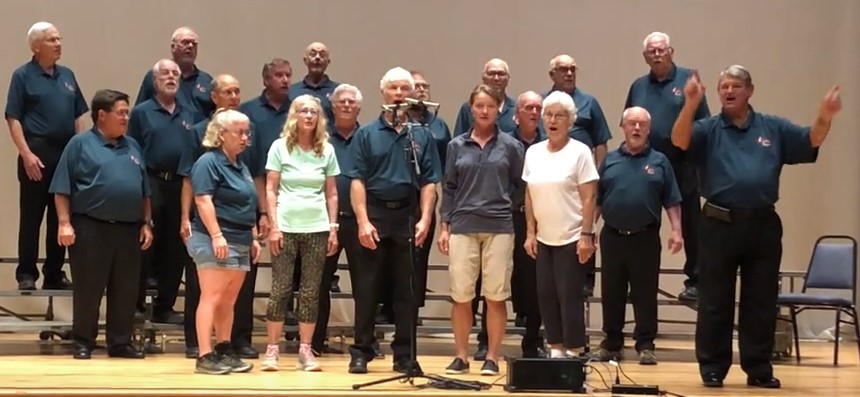 Crosstown Boomers (a quartet put together just for this concert) sang three songs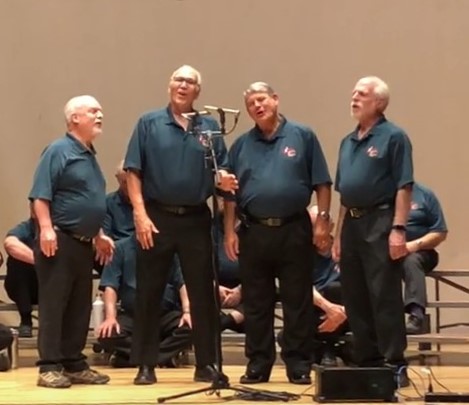 And the whole event was ably held together by MC Elle Phillips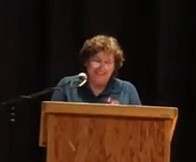 We just might have to make this an annual event!
Photographs courtesy of Robyn Momper